Results tagged "Photography Tips" from Jessica Elizabeth Orange County Wedding Photography | 562.201.9494 | Jessica@JessicaElizabethPhotography.com
63
It's funny that these nowadays fortune cookies aren't what they used to be.
I guess they've run out of ways to say "Luck will come your way." Instead, fortune writers are turning to nonsensical words of wisdom like "It is easier to resist at the beginning than at the end." ........ WHAT???? O.o
But tonight, I got a very appropriate note from my little yummy treat.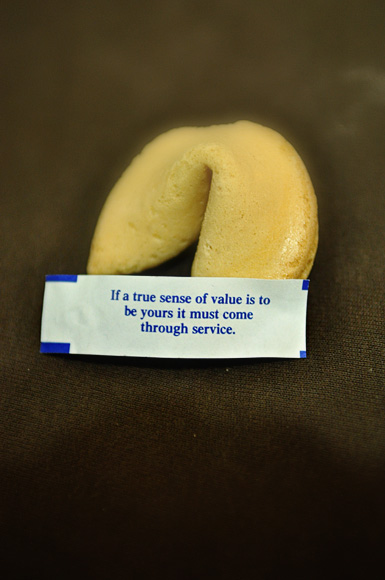 Profound isn't it?
So since I'm in some weird "Confucius say:" mood, I will write my post in good ole' fortune cookie fashion...
Some of these are plain and simple, but most have a hidden, epiphanic, mind-blowing, WHOA.... type moment, so take the time to think and if you figure me out... AwEsomEnEss! :) Hope you get something out of it!
What does this have to do with photography? well... your mindset and philosophies manifest in your performance and art.
Count your blessings.
If you think you have the most horrible life, just remember that you're not living in (insert 3rd world country here) fighting for your own life let alone basic human rights.
There's always someone out there who will be ahead of you... except if you turn the other direction and pull out a mirror they will always be behind.
Success isn't tangible. It's a journey with no final destination.
If you think you're doing fine, you're not. If you think you're doing bad, you're not.
Everything can be answered by this one equation, E = MC squared.... a child who can say "mom" or dad" knows this.
Failure is when you've accepted something is impossible.
Be _______________.
A 'To do' list... is transactional, but a 'STOP doing' list, is transformational.
You can have it all, you just can't have it all at once.
Rob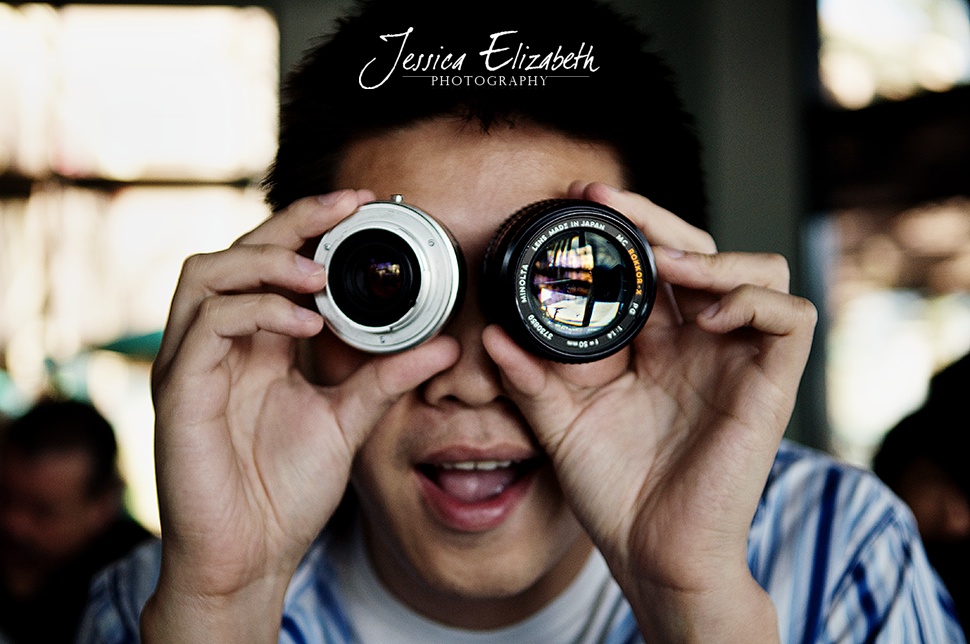 53
Jessica started Wedding Tip Thursdays, so I'm starting Photography Tip Tuesdays. but I'm starting one day early, on Monday...haha!
Having your subject in focus doesn't mean that your shot will be tack sharp. It's a bummer when you take an awesome photograph, zoom to actual pixel size, and realize that the subject is sightly soft, but still acceptably sharp. Still this should make you wonder, "Why does this happen?"
A friend and I recently discussed this sharpness issue and because of him I was intrigued enough to delve and figure it out for myself.
We both mentioned how we sometimes got shots we knew were IN focus and should've been TACK sharp. For you Nikon haters, its spectacular 51 pt AF system has nothing to do with this post =) (He was a Canon user)
To my surprise, I found out it's partially due to Aperture; there's an f/# range for every lens where you can acheive optimal sharpness. I'll skip the explanation cuz it's too impractical for wedding photography. Instead I'll summarize on the general rules you can follow that should work for any lens. So here's some advice on delivering the sharpest images possible.
Shoot at least one stop higher than the widest aperture your lens has. So if your widest aperture is f/2.8, then your optimal range is one full stop higher than 2.8, that is between f/4 - 5.6. You should be shooting at f/4-5.6 anyway if you're doing portraits or group shots because you want your subject's body safely within the DOF.

Sharpness can also be affected by the # of glass elements in your lens. Sharpness is best at f/5.6-8 with a lens that has 6-7 elements. If you have, less than 6 elements then you should be shooting at f/11 for best results. But that doesn't mean to stop all the way down at f/22 because as you go higher you'll encounter diffraction. This also implies that the more glass elements that you have, the more ability you have to shoot at lower f/#'s and get that sharpness you so desire! No wonder why our 70-200 2.8 is so magical; it has 21 elements!!!
Does this matter to Wedding photographers?
If you make enlargements of your prints, and offer sizes larger than 11 x 14, you should be concerned, because the sharpness of your picture will determine how good that print looks when printing, BIG. If you're on a 12MP camera and you want to make prints the size of walls, then consider optimal f/stop into your shooting style, and of course, only when the situation permits you to.
Of course nowadays, all you have to do is do a little digital sharpening and voila! Instant awesomeness. After all, a great photo isn't about how technically perfect the shot was. It's also ridiculous to be remembering what is the optimal f/stop while at a wedding with a thousand other things running through your head. But such knowledge differentiates between a master and the apprentice, and the next time I am shooting a wide angle photograph of a bride and groom in their essence, a photograph that potentially could end up on their wall, I'm thinking twice. :)
Now if you are a geek like me that likes to turn everything, even art, into an academic exercise, then go ahead and read the online references related to obtaining that elusive sharp image.
http://www.earthboundlight.com/phototips/lens-elements-and-groups.html
http://en.wikipedia.org/wiki/Acutance
http://en.wikipedia.org/wiki/Aberration_in_optical_systems
This one's VERY gnarly, at least read page 39: http://www.largeformatphotography.info/articles/DoFinDepth.pdf
http://en.wikipedia.org/wiki/F-number#cite_note-3