Results tagged "los angeles wedding" from Jessica Elizabeth Orange County Wedding Photography | 562.201.9494 | Jessica@JessicaElizabethPhotography.com
108
Jennifer and Eddie are a match made in heaven. We got to know them over the course of their wedding planning, and they are an adorable and beautiful couple. Jennifer told us the story of how she was feeling sick at work one day, and having heard this, Eddie, only knowing Jennifer as an acquaintance at that time, went during his break to go buy her some medicine. Later, a co-worker asked Jennifer if she would consider dating Eddie and Jennifer responded, "No. Because Eddie isn't the kind of guy you date; he's the kind of guy you marry." And marry him she did!
We had the honor of documenting Jennifer and Eddie's wedding that took place at
Our Lady of Refuge
Church in Long Beach with their reception at the
Portuguese Hall
in Artesia. Because we like to tease, we are giving a small glimpse into Jennifer and Eddie's day.
Jennifer and Eddie's wedding trailer
Jennifer's Beautiful Ivory Bouquet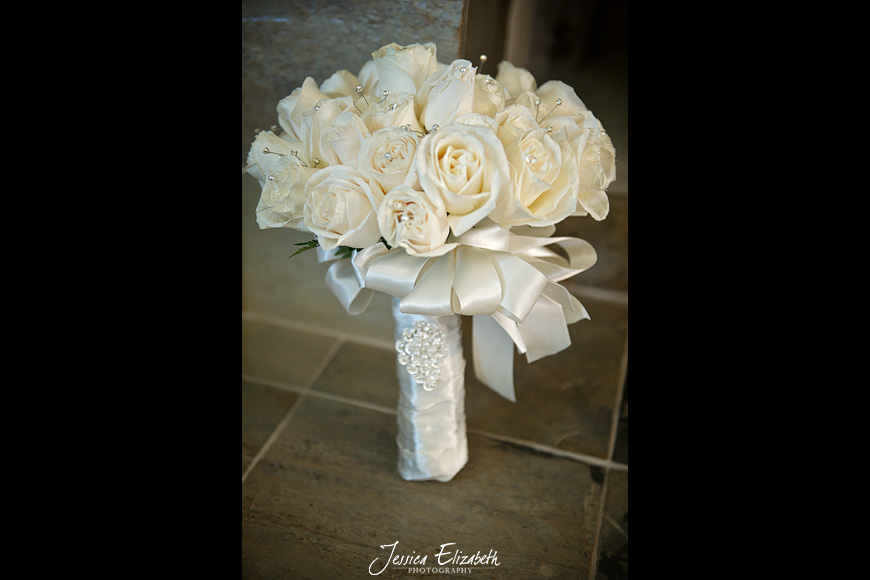 Jennifer's grandmother passed down her wedding ring for Jennifer to have when she got married. And to honor her, Jennifer pinned the ring next to her heart inside her wedding gown.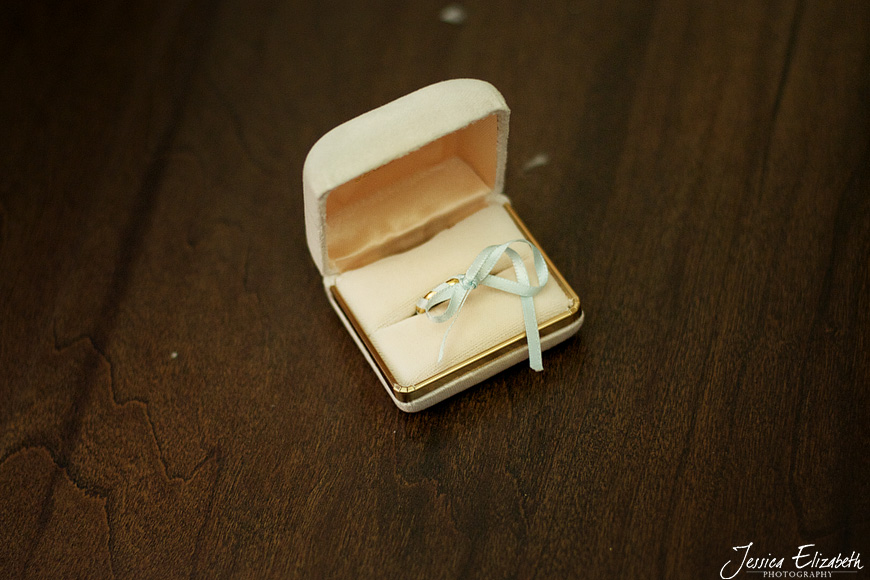 As a gift to his Groomsmen, Eddie gave out personalized flasks. AWESOME!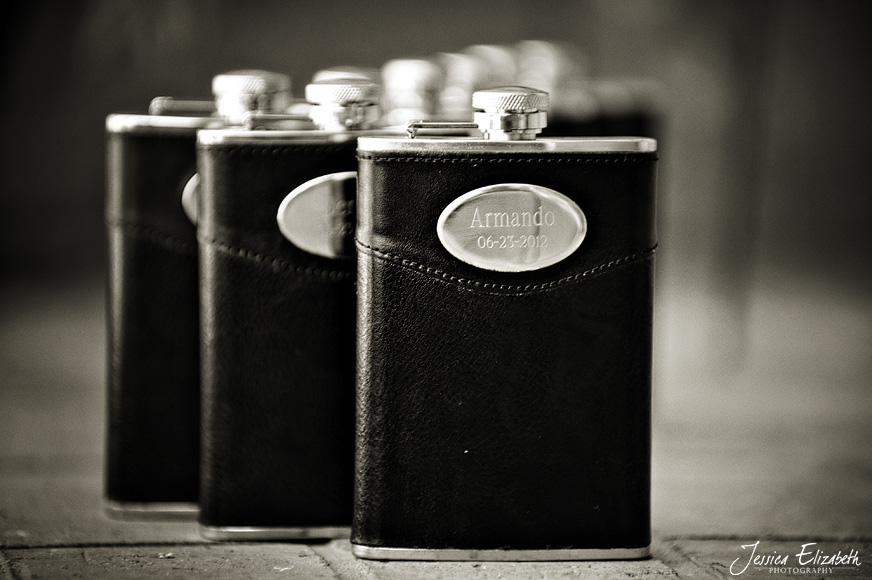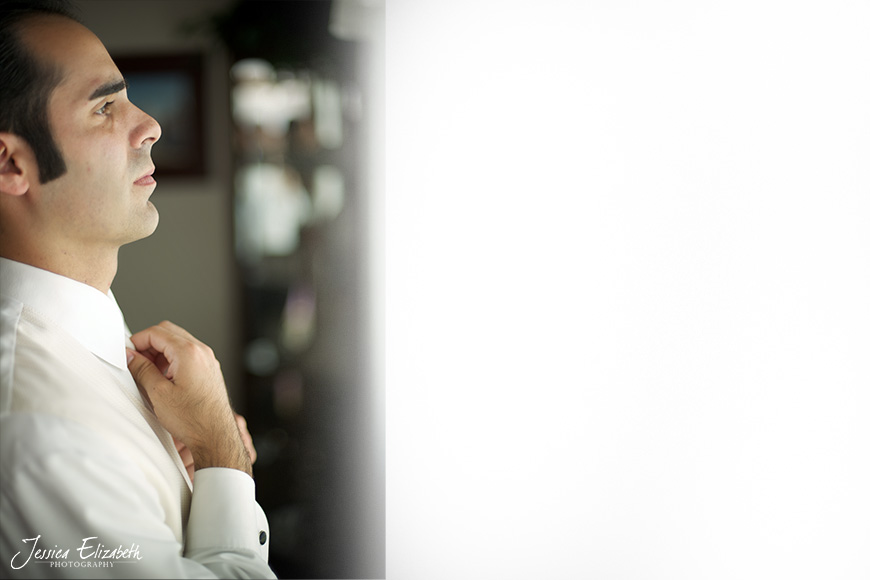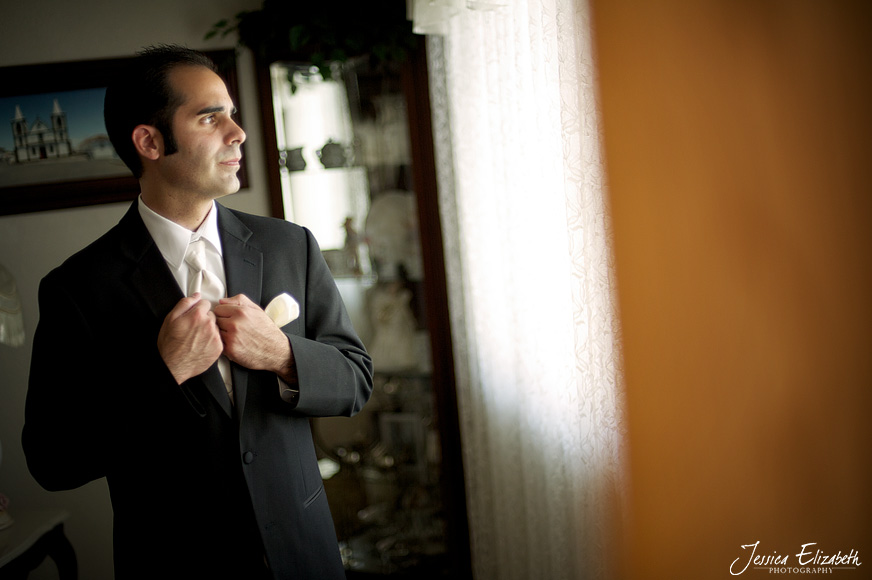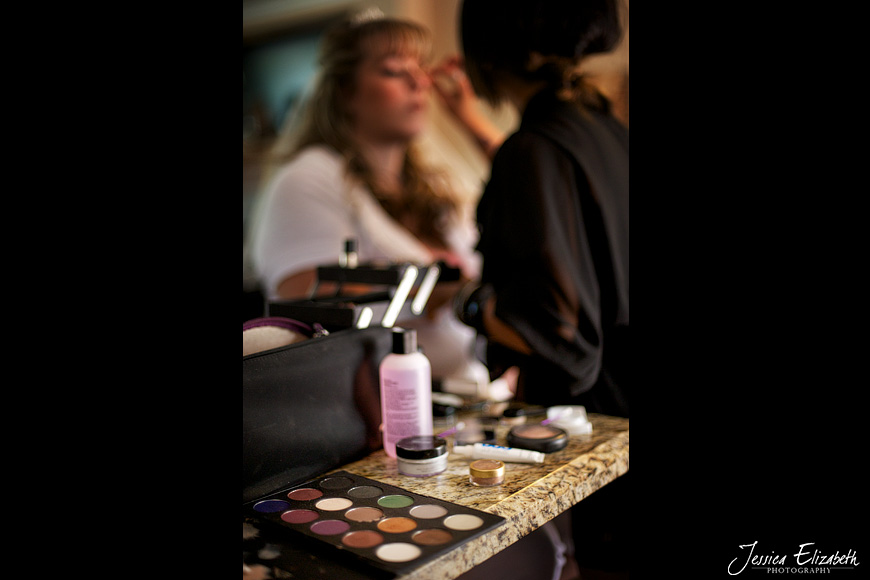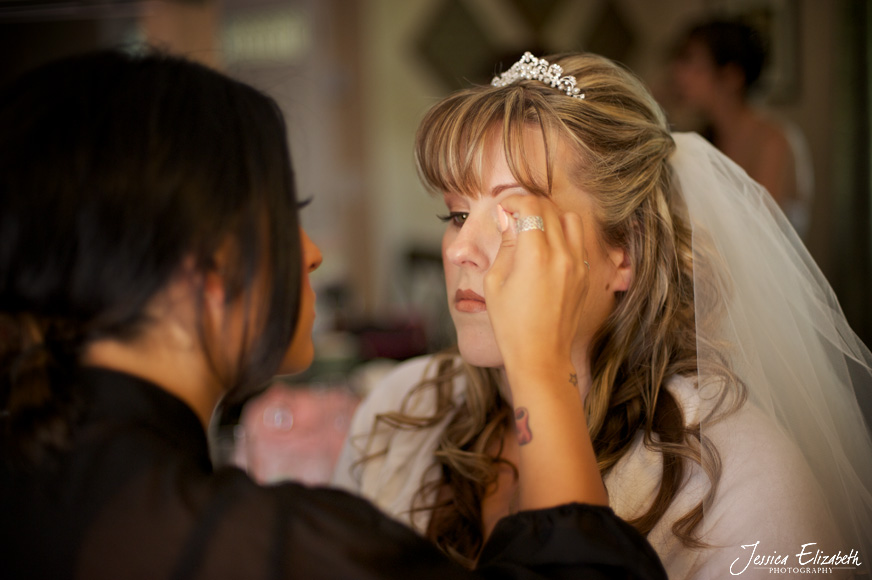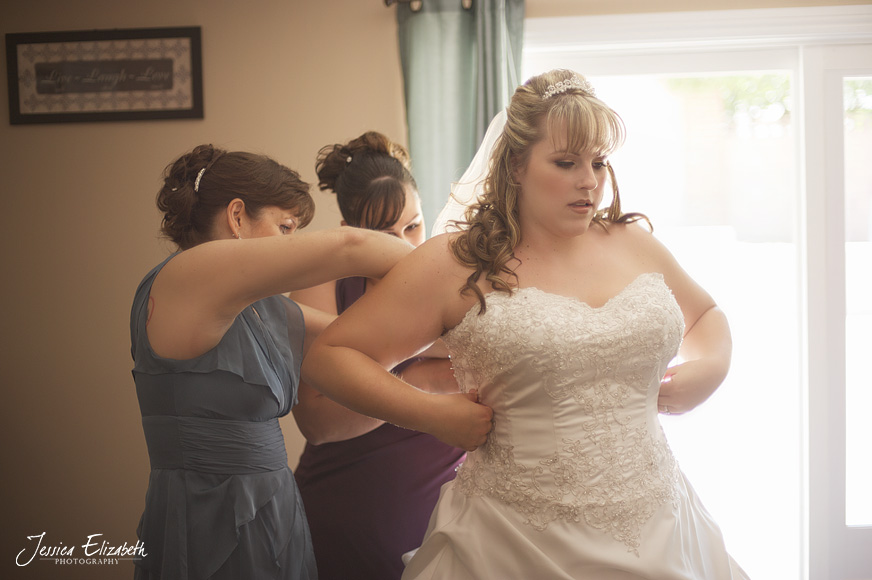 Looking absolutely gorgeous, Jennifer walked out of her dressing room showing off her wearing the gown for the first time.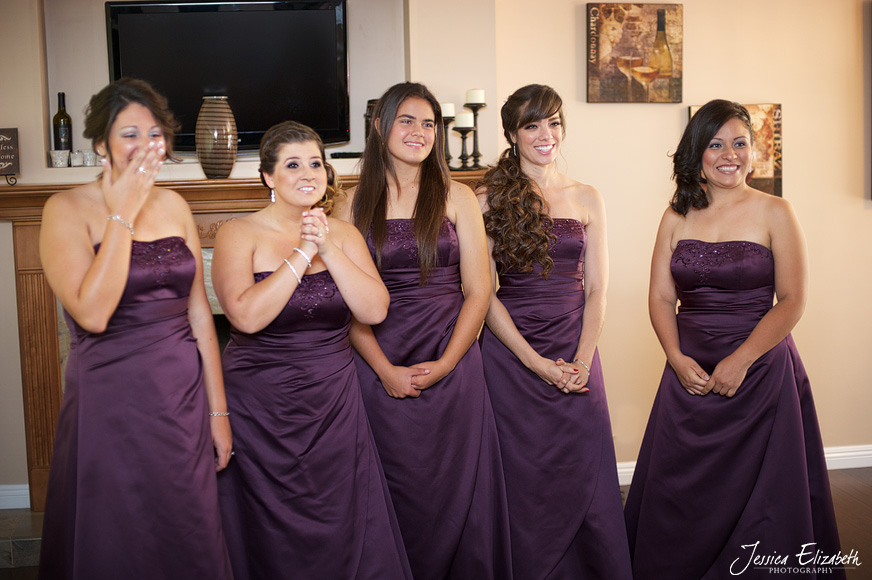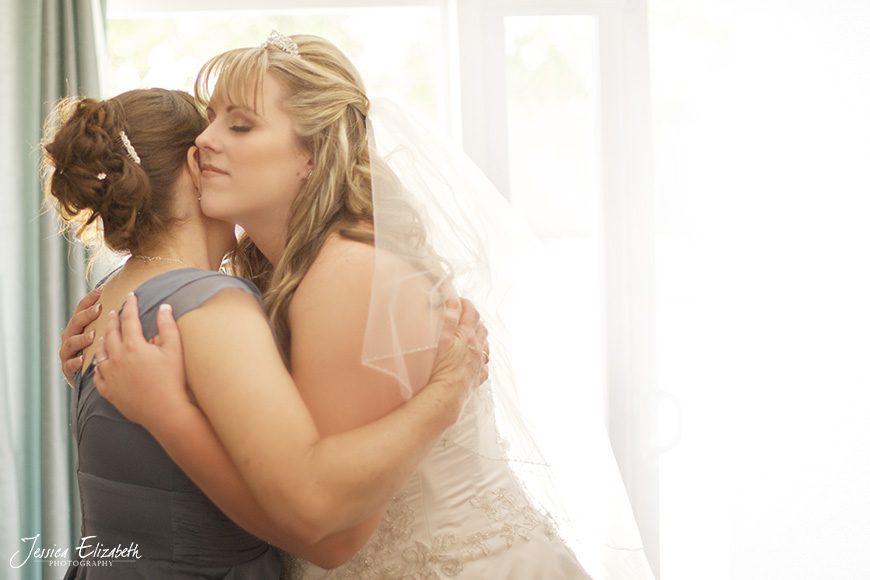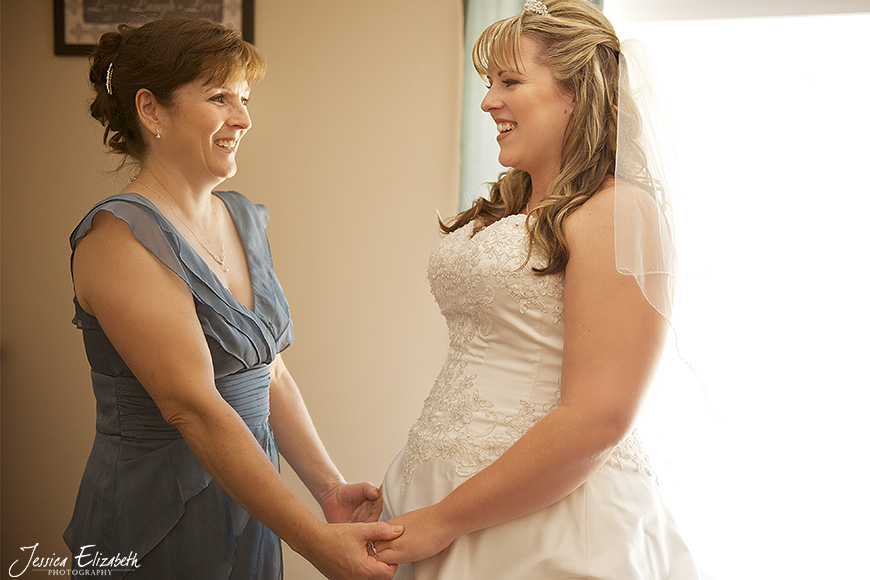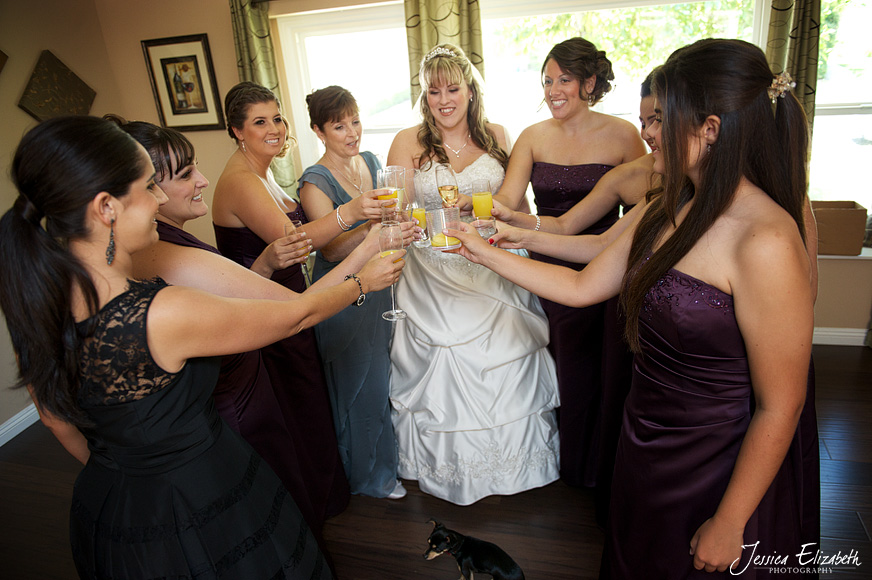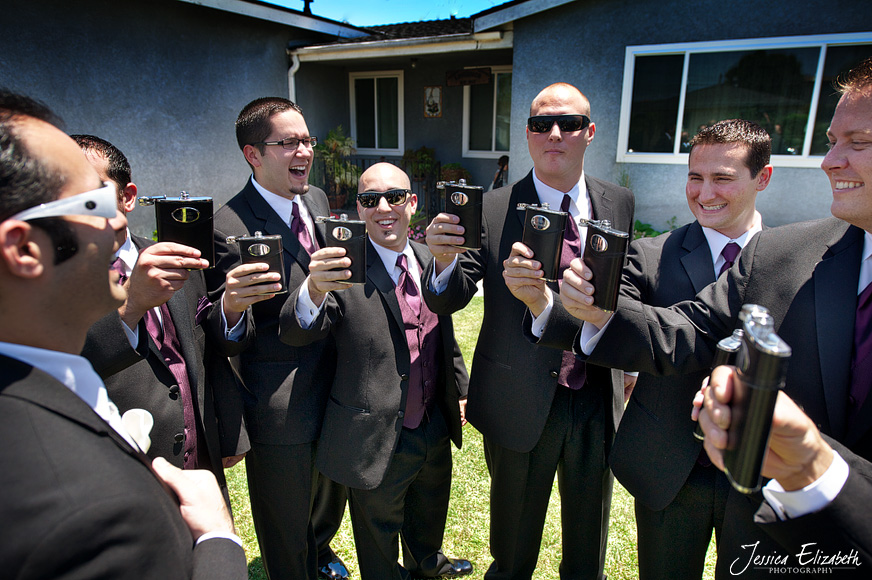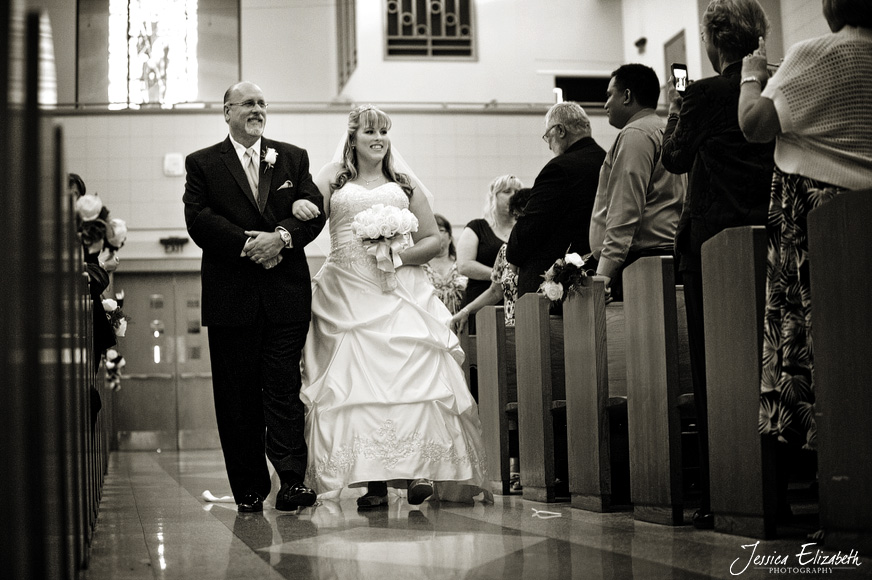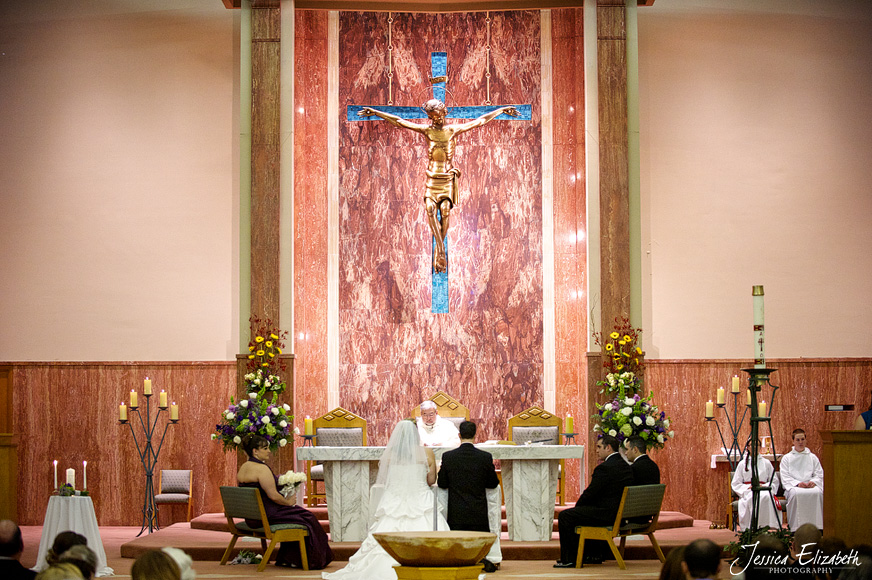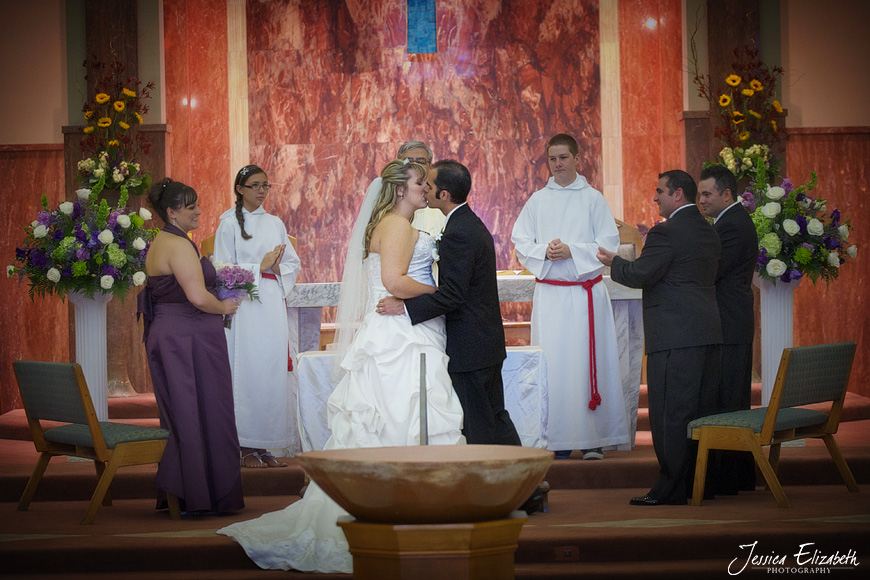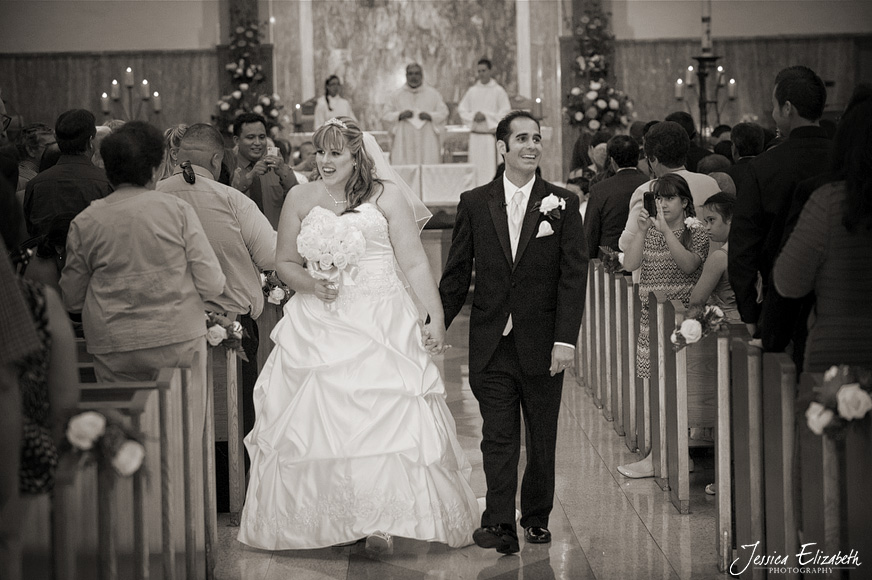 Just a little sneak peek into their bridal session at the gardens.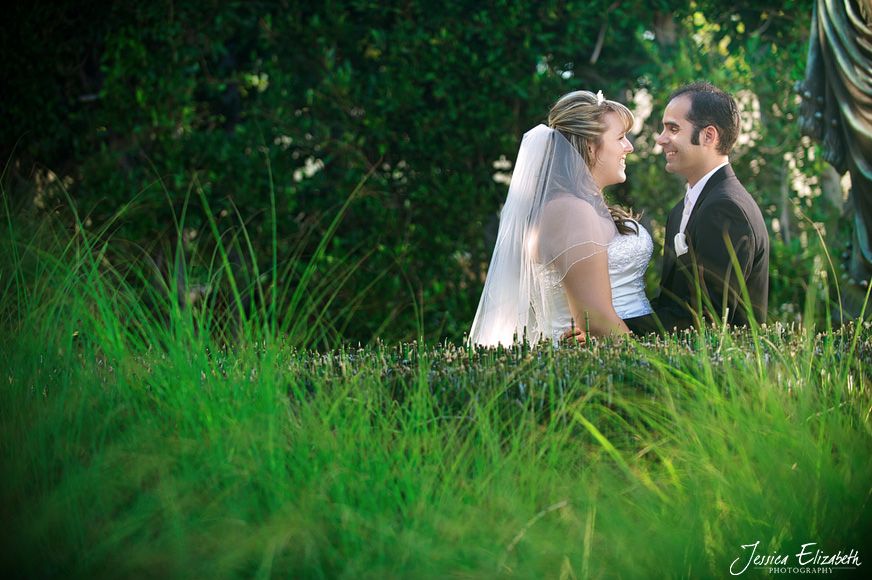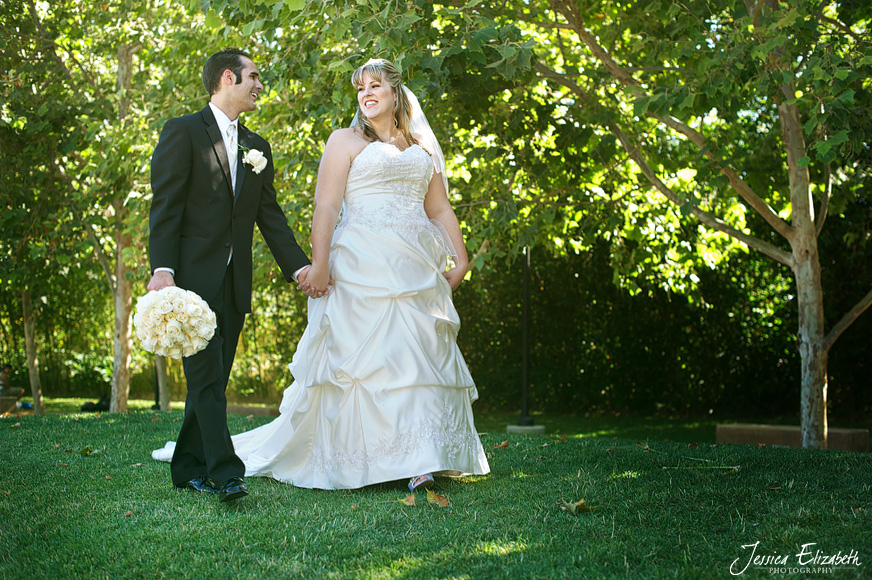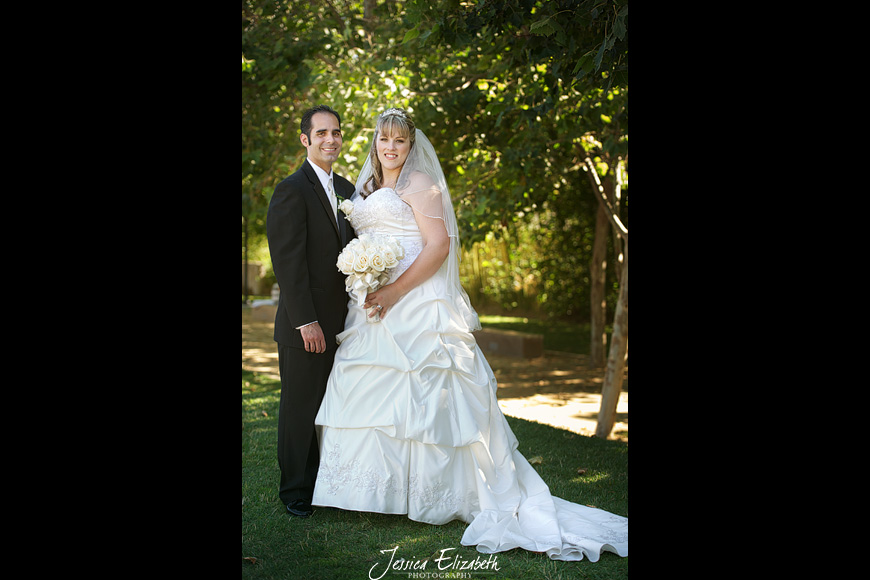 Last but not least, we have to mention a little surprise that goes by the name of Neal and his Thunderbird. Eddie, you got yourself some stiff competition there. ;) inside joke.
Neal happened to see us as he was driving and graciously volunteered his Thunderbird for a couple bridal portraits!
This picture is for you Neal!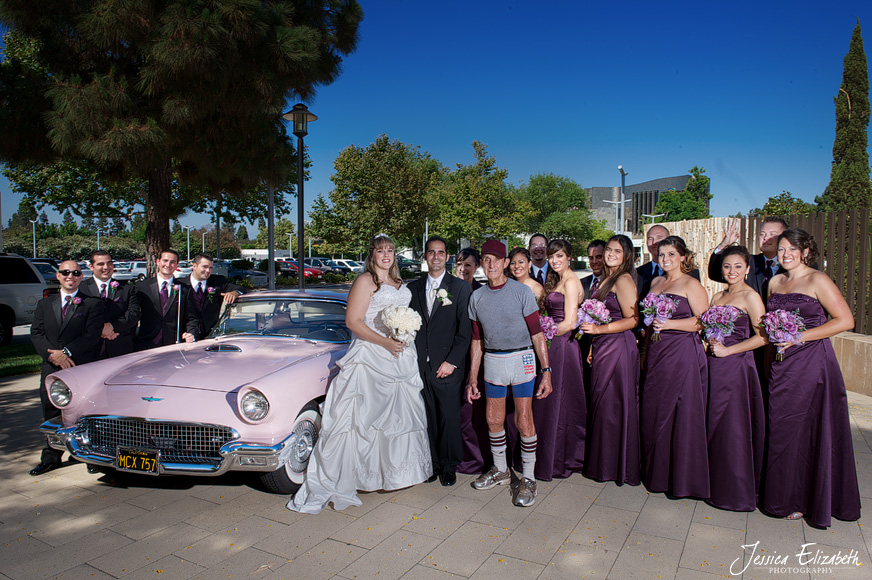 More to come!
69
As some of you may know, I am a cupcake FANATIC. I may even qualify as a cupcake expert. (Well, in the eating that is- certainly not in the baking)
Several weeks ago, Kerry and I had the pleasure of visiting Vibiana. Both of us had such busy mornings that we didn't get a chance to eat lunch. Although we probably had enough time to grab a sandwich once we arrived to Los Angeles, we decided to look for cupcakes (much more fun than a boring sandwich).
I searched on my iPhone for cupcakes, and a place called Big Man Bakes came up. That's a funny name for a cupcake place I thought, but that actually made me even more curious to check it out!
Once we walked up to the shop, I saw a man sitting outside on the patio reading a newspaper. He resembled a professional football player, yet he had the sweetest smile. For some reason I felt compelled to introduce myself. As it turns out, this man is Chip Brown- owner of Big Man Bakes. And honestly, after meeting Chip and seeing his shop- the name could not be more perfect. Although Chip is a big guy, I like to think that the name refers more to his big heart. I only had the pleasure of speaking to him for a few minutes, but I liked him already. I could tell he is a truly genuine guy who is passionate about what he does. He gets up at 3:00 a.m. each morning to bake the cupcakes. Now that's dedication! For those reasons (and the facts that his cupcakes look and taste amazing), I am happy to introduce Big Man Bakes to our brides.
Read on to find out more about Big Man Bakes and the cupcakes they offer:
Big Man Bakes offers five different signature cupcakes. The "big flavors" are carrot cake, red velvet cake, double chocolate cake, the "old school" cake, and coconut cake. All of which make my mouth water just thinking about them! The red velvet cake recently took first "Best Traditional" category of the 2010 LA Cupcake Challenge. I normally don't like red velvet (weird I know)- but this red velvet is fantastic. Zesty Lemon is also available and addictingly de-lic-ious!
The cupcakes come in "XL" and mini sizes. Love that!
If I had to choose a favorite, that would be tough. So do yourself a favor, and bring a friend with you. That way you can try one of each and share. Or just take a pack of minis home with you.
Next time you get a little sweet tooth, I recommend taking a trip to Big Man Bakes. First bite and you'll be hooked! They're cakes are the way we love them...moist!
Oh, and if you do select Big Man Bakes for your wedding or special event, please make sure to save us a cupcake. I mean it's only fair- we did introduce you!
"Like" Big Man Bakes here: http://www.facebook.com/BigManBakes
Big Man Bakes is located at: 413 South Main Street, Los Angeles, CA 90013
Big Man Bakes Phone: (213) 500-4351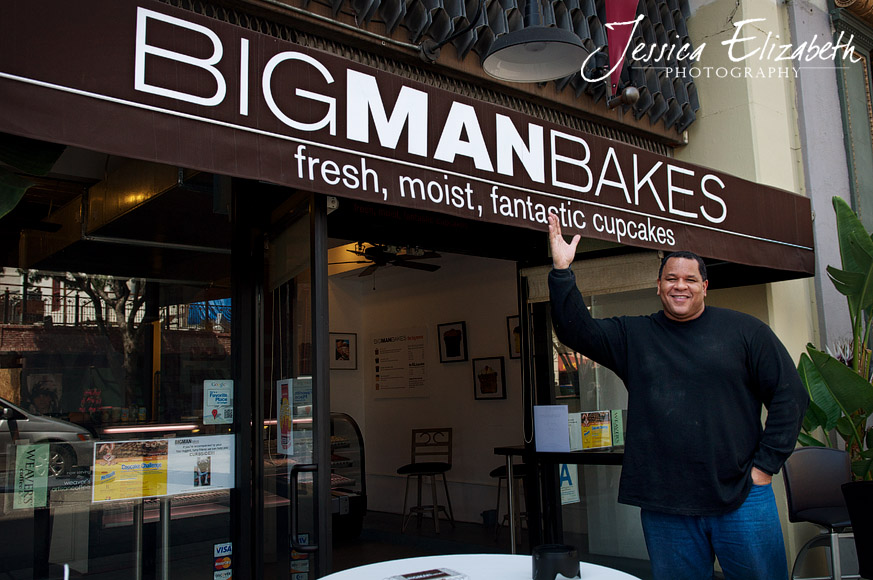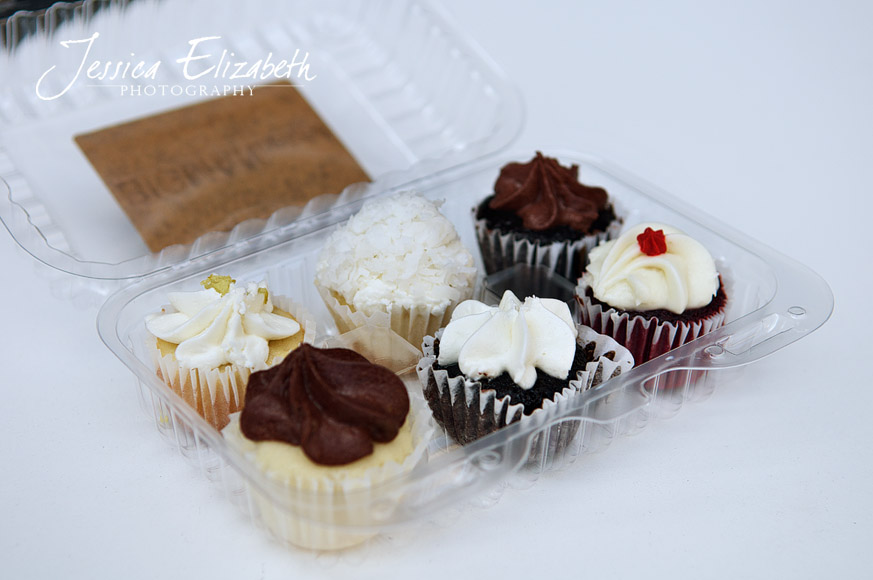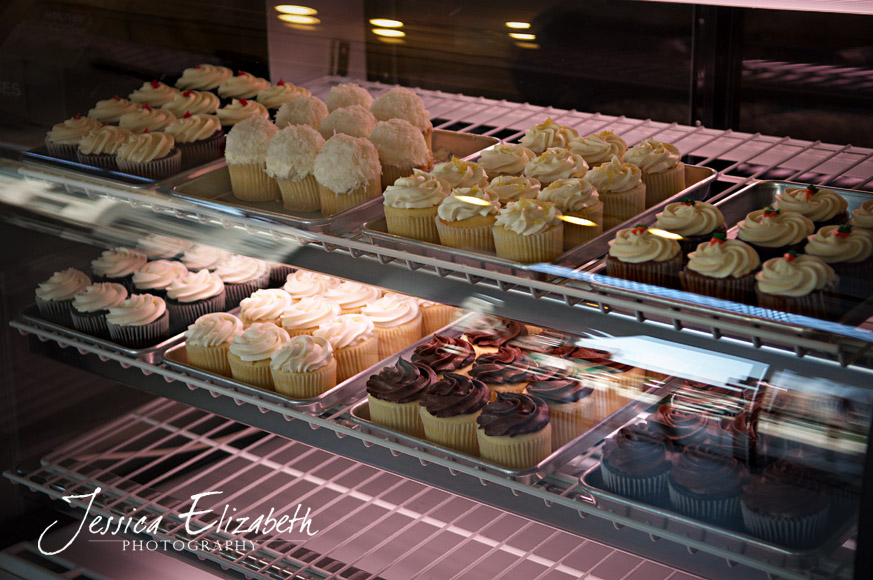 Contact Jessica Elizabeth: